ABOUT US
Executive: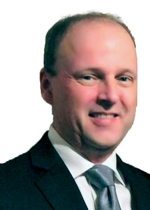 General Chairman

Paul Boucher
Paul  was hired on with CN Rail in 1985 as a graduate of Loyalist College in Belleville, Ontario. Four years later, he started engineer training in Gimili.
Following a great desire to become involved in his local union, Paul participated in various union committees throughout the 90s, and was elected vice-president of his Belleville local in (year). He worked tirelessly to represent the local as Vice-Local Chairman in 2003 and as Local Chairman from 2010 to 2017.
Expanding his involvement and responsibilities, Paul signed on as the National Director of Education and Training from 2011 to 2015. He was elected Senior Vice-General Chairman from 2013 to 2017 and National Executive Board Recording Secretary from 2015 to present. He was the alternate-legislative rep for engineers from 2014 to September 2017; and a Health and Safety Representative for the Belleville Engineers from 2014 to September 2017. Paul has extensive experience in National Contract negotiations and arbitration.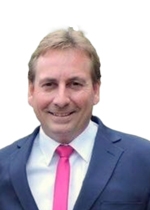 Senior Vice General Chairman

Cameron J Wright
Cameron grew up in Thunder Bay, ON and later moved to Capreol, ON in 1980. From age 16 he worked for CN as an extra gang laborer on rail installation gangs between Armstrong and Toronto during summers '85, '86, '87.
Cameron graduated from grade 13 near the end of 1987, and a week later hired on as a brakeman in Hornepayne at only 19 years old. Transferring to Capreol in 1990, he qualified as a Conductor that same year. Cam was accepted for Locomotive Engineer training in Gimli Manitoba in April 1990 and qualified as locomotive engineer in 1991.
He was voted for and accepted positions as Toronto North Vice Local Chairman BLE in 2003; Toronto North Local Chairman TCRC in 2005; and Junior Vice General Chairman in June 2013.  Cameron was elected to the role of senior vice general chairman TCRC Central Region in Sept 2017.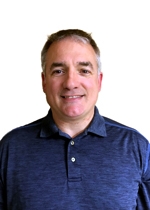 Vice General Chairman

Mark Kernaghan
Mark (Kernal) hired on in 19….  In 2010 he was elected Vice-Local Chairman for Belleville.
Since then, he has taken on various roles to expand his experience and to support his local members as an EFAP representative since 2011 and Health and Safety Representative since 2016. Kernal became Belleville's Local Chairman in January 2017 and Central Region's Vice General Chairman in September 2017.
Mark's interests include travel and hockey. He spends his down time coaching his kids and driving his kids everywhere and anywhere they want to go.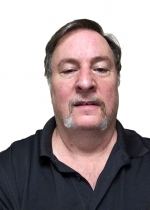 General Secretary/Treasurer

Richard Ellison
Richard Ellison started his railway career in London Ontario at CN Rail. He began his union career as Local Chairman for locomotive engineers in Windsor, Ontario in 1995. While attending his first General Committee of Adjustment (GCA) he was elected to the position of Alternate General Secretary Treasurer of the CN Central GCA. In 1996, he transferred from Windsor to Belleville, Ontario. In 1997, he was promoted to General Secretary when the General Secretary Treasurer moved up to a General Chairman's position at the newly formed Via Rail General Committee of Adjustment. In 1998 he was elected to the General Secretary position and is currently in his sixth full term as General Secretary Treasurer.
In 2012 he retired from CN Rail and is currently at Goderich Exeter Railway. Richard is married with two grown daughters and one grandson.
Alternates: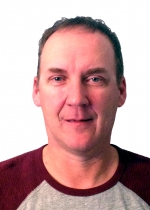 Alternate Vice-General Chairman

Ken Orr
Ken Orr is a locomotive engineer that has served as a Union Officer with Division 904 for over 20 years, as well as Vice President and Local Chairman; he has served as Alternate Vice General Chairman and 2nd Vice General Chairman in the past.
Ken has been married for 25 years to his beautiful wife Kendra, together they have 2 children; their son Jaice is a Carman with CN, and their daughter Jaedyn is attending college. For relaxation, he enjoys fishing, hunting and piloting his plane.

Alterante Secretary/Treasurer

Gord Wedlock
Gord Wedlock began working on the railroad  in April 2003 as a conductor for Southern Ontario Railway at age 18 and became qualified as a locomotive engineer  in April 2010 after going to engineer school at Nars in Kanas City Kansas.  He became more involved in the union after being voted in by his fellow brothers to represent them as local chairman head end and tail end in January 2014 and as of September 2017 became the Alternate GST for the TCRC Central Region. When he's not working, Gord can be found playing hockey, baseball, golf or helping coach his 4 daughter's in their extracurricular activities.

Short Line Liason

Robert Thorton
Bobby Thornton started working for the railroad in July of 2003 at the Essex Terminal.  He started working for the brothers in the Union as Local Chair in 2012.  In a short span, the Essex has added some young new talent, while saying so long to some older ones. Bobby would like to wish both those new and those gone, the very best.  In his spare time, he enjoys playing darts, reading and hanging with loved ones.
Office:
Office Administrator                 

Barbara Rickert